In his book U.P. Colony: The Story of Resource Exploitation in Upper Michigan — Focus on Sault Sainte Marie Industries, author Phil Bellfy, P.h. D. poses the ultimate question: why has the Upper Peninsula's vast wealth, nearly unrivaled in the whole of the United States, left the area with poverty nearly unrivaled in the whole of the United States. "Where did the $1.5 billion earned from copper mining, $1 billion from logging, and nearly $4 billion in iron ore go?"
Struck by the contrast between two cities on different sides of the American Canadian border, Bellfy has published an update to his 1980s MA thesis, UP Colony.
It is the story of resource exploitation in Upper Michigan in one of the oldest US cities Sault Sainte Marie. The book was published on its 350th anniversary in 2018.
"Sault Michigan was clearly a city on the decline, while Sault Ontario shared none of the malaise that infected the Michigan half of these "Sister Cities," Bellfy writes in the new introduction.
Bellfy grew up in the Detroit suburb of Livonia and moved to Sault Sainte Marie in the fall of 1970. "We were urban Indians growing up in Detroit, but Chippewa County is most native populated East of Mississippi," he said. "I was exposed to the native community."
"I was also struck by the raw beauty of Michigan's Upper Peninsula, and perhaps, even more struck by the raw beauty of the landscape across the St. Marys River," he wrote.
However, just around the time of his arrival, all the major industries shut down, and Sault Michigan was little more than a "resource colony" or "Internal Colony" without any residuals left from the mining industries.
"My own personal history adds a lot to my perception of the situation up here," Bellfy said.
Listen in for a chance to win a signed copy of UP Colony.
Phil Bellfy, PhD, is the Editor and Publisher of the Ziibi Press, Enrolled Member of the White Earth Band of Minnesota Chippewa, Co-Director of the Center for the Study of Indigenous Border Issues (CSIBI), and Professor Emeritus of American Indian Studies, Michigan State University. He has been involved in environmental issues, at the Tribal, international, national, state, and local levels for over 45 years. He is also a Lay Advocate, qualified and admitted to practice Tribal Law in the Courts of the Sault Ste. Marie Tribe of Chippewa Indians.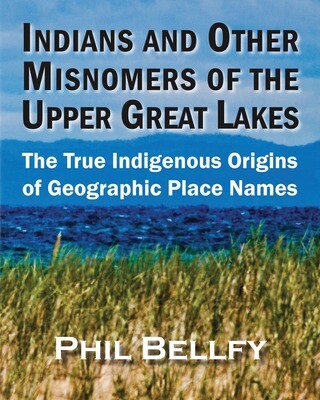 Indians and Other Misnomers of the Upper Great Lakes
Indians and Other Misnomers of the Upper Great Lakes
The True Indigenous Origins of Geographic Place Names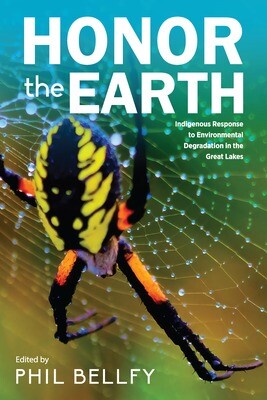 Honor the Earth
Indigenous Response to Environmental Degradation in the Great Lakes, 2nd Ed.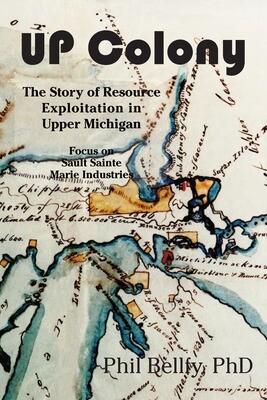 U.P. Colony
The Story of Resource Exploitation in Upper Michigan -- Focus on Sault Sainte Marie Industries